Native People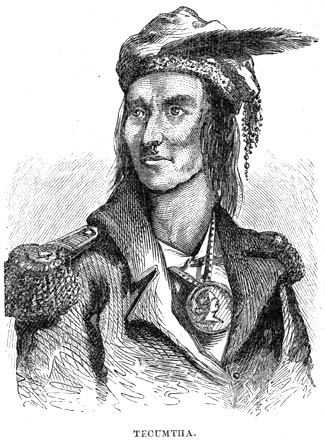 An 1812 pencil sketch drawing
of Tecumtha by Lossing.
This brief story about the remarkable and inspirational
Shawnee Chief Tecumseh is representative of
nearly the entire history of American Native people
and the invaders who stole everything but their dignity.

After years of forced removals, Tecumseh and his people
were about to be asked to move further West once again.
One day Tecumseh and a General who had come to discuss
this next move with him, sat down on a log to talk.
During the conversation, Tecumseh kept sliding over on the log
toward the General and saying to him, "move over".
This was repeated until finally the General was at the end of the log
and Tecumseh gave him a shove and said once more, "move over".
The General replied, "I can't, I am at the end of the log".
Tecumseh then said wisely to him,
"now you know how it is for my people".
Beckley Post-Herald, January 27, 1962

Many of the links below are from the
outstanding web site of PBS, The West
George Kills In Sight Interview
Tarhe, Grand Sachem of the Wyandot
Three Noted Chiefs of the Sioux
An extraordinary collection of photographs
and biographies by America's premier
American Native photographer,
Edward Sheriff Curtis.

Click on me to send an email
to tahtonka.com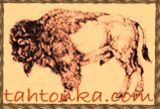 Web Site Design by: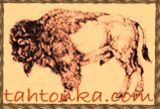 Last edited February 4, 2009
Copyright © 1998 - 2009 tahtonka.com All rights reserved.