On Indian Island, home of the Penobscot people of Maine.
Sachem Walkingfox and I wish to thank all of you
who have kept in touch with us since my resignation
as the Poderator of the Native American Pod at Tripod.
On our first trip from California to Connecticut in 1999,
we stopped at some very special places:
the Navajo/Hopi Reservations,
the Cahokia Mounds along the Mississippi River in Illinois,
near where my great grandmother was born,
Bear Butte and the Pine Ridge and Rosebud Reservations in South Dakota,
Devil's Tower in Wyoming and the Carlisle Indian School in Carlisle, Pennsylvania.
This web page has a small collection of pictures from
some of our more recent travels.
Walkingfox offered prayers to the Creator at
each of these very special places and I learned
just how deeply he cares for both the Creator
and all of our brothers and sisters in Native Country.
Since coming here, Sachem Walkingfox,
who is Mohegan, has been showing me New England
and sharing his Eastern Woodland culture with me.
For those of you who may want to visit
our individual web sites:
and
Only through knowledge, understanding and sharing
can we ever hope to preserve the cultures and
improve the lives of Indigenous People.

Click on me to send an email
to tahtonka.com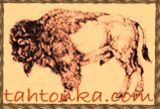 Web Site Design by: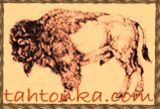 Last edited February 4, 2009
Copyright © 1998 - 2009 tahtonka.com All rights reserved.